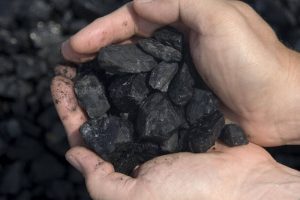 THE CUSTOMER AS THE CENTERPIECE OF STRATEGIC BUSINESS PLANNING
As emphasized in Raul Pupo's America's Service Meltdown, a supplier who leverages customer service has a better chance of offering solutions to the market place that are less likely to succumb to the ravages of low-cost producers – or those who behave as though they were – who attempt to flatten the best economies of scale companies have to offer.
If you lack sound, customer-centric service management, sooner or later, another company will launch a product that'll do everything one of your products can do. And maybe more at a lower price. Without customer-centric service management, you'll follow suit, and tweak your product to undercut your competition's product and price. Then, your competition will introduce a newer product refinement. And you'll respond by topping that refinement and lowering the price still more. The upshot: Your products and your competition's products will now be on the fast track to commodity land. What's the point?
Because we're in the age of the consumer, the customer, not product or price, needs to stand as the center piece of strategic planning. Doing anything less is like being on a fool's errand.
Customer-centric, service-management contains the unremitting commitment to achieve excellence by consistently and deliberately integrating people, process, technology, and knowledge all wrapped together in the empathetic blanket of customer-centricity. All of which implies another truth: To work properly, the strategic-planning process needs to include the customer's voice. But the customer's voice isn't available in a single, concentrated form at any one time. It's in many places and changes often.
Nonetheless, we can locate the customer voice through visionary leaders in our organizations, executives and frontline members of our organization, current customers, and past customers. And let's not ignore the intelligence that can be gleaned from future or prospective customers, transactional systems, and social-media systems. In any case, it's high time for the decentralized, customer-centric approach to play the leading role in the strategic-planning process.
Hank Walshak, President
Walshak Communications, Inc.
www.hankwalshak.com
hankwalshak@verizon.net
412-831-3023
Google+