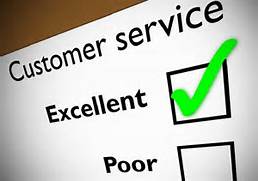 In this post, Jim Trotta, President of JRT Consulting replies to Gary Hedges' comments on https://servicemeltdown.com/chief-customer-service-officer-time-come/.
Your thought-provoking observation and question was both timely and intriguing. You asked: How or why will this grand design (the Service Management organization and CSO executive) be effective in its impact on the "end customer" (assuming that every employee in an organization is also its customer)?
You are very correct in your stating that the employee is a very critical and necessary ingredient of the effective roll-out of the Service Management model if an organization is to achieve customer service excellence. In fact, every employee in a truly customer-focused organization will embrace a complete understanding, a total buy-in, and an unwavering commitment, to the Company's vision to achieve mutually beneficial goals of customer delight, employee fulfilment, and ownership pride.
In a customer-focused organization, every employee plays a necessary, deliberate, and critical role in the delivery of customer service excellence. Each employee is engaged in either directly serving the customer (the "Front Line" professional), or is purposefully supporting those who are. In his book America's Service Meltdown, Raul Pupo defines the Front Line professional as trained and skilled in personal relationship management, equipped with necessary communications technologies, armed with timely and relevant intelligence data, and empowered by the organization to execute timely customer service decisions and to effectively "make the call on the field".
When customer-focused organizations have implemented Service Management best practices with Front Line professionals, integrated Service Management business processes, and committed executives, the Company's employee surveys have shown significantly higher responses in areas of job enrichment, employee fulfillment, and overall employee satisfaction and morale. Many of these employees have also indicated that they feel a greater sense of purpose and accomplishment at their jobs. Worthy of note is that the root word of customer "SERVICE" is customer "MINISTRY". And the root word of to "SERVE" is to "MINISTER".
Gary, on you website in your 08/29/12 article regarding leadership, you wrote:
Does one "win" at leadership or "succeed" at leadership?
• Winning is about a single achievement; Succeeding is about process
• Winning is about an event; Succeeding is about a life.
• Winning is about an end; Succeeding is about an environment
May I submit to you that a similar discussion is relevant regarding Service Management leadership:
Is Customer Satisfaction the same as Service Management?
• Customer Sat is about a single achievement; Service Management is about process
• Customer Sat is about an event; Service Management is about a life.
• Customer Sat is about an end; Service Management is about an environment
Again, thank you for your keen insight and for helping to keep the Service Management dialogue front and center.
Jim Trotta, President of JRT Consulting
jtrotta@comcast.net
Google+