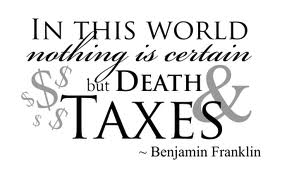 One aspect of business and customer service that many privately held and family businesses never think of is this:  If the owner or key employee were to die prematurely one weekend, what would happen to the business come Monday morning?
Contrast these two scenarios:
WHO'S MINDING THE SHOP?  The employees are distraught, many are unable to even answer the phone. Some start to wonder if they will have a job in the coming months. Customers of the firm worry that the Company will not be able to sustain itself and begin to look to other companies to do business with. The bank calls the line of credit. The family of the deceased owner decides to sell the business – to get what they can for it now;  in essence conducting a fire sale.
STAYING THE COURSE.  The owner knew the importance of a business continuity plan and implemented it years ago. He also briefed  key employees and reviewed the plan on a regular basis. The employees were obviously shaken by the news of the owner's demise but the conversations were much different. "Yes we are sad that our founder passed away unexpectedly.  But, you know what? We were prepared for this. Everyone knows what to do. Our General Manager has stepped into the CEO's role. Our key employees  got stay bonuses to compensate them for the extra work they will need to shoulder during this transition period. I want customers, suppliers, and partners that we are still firing on all cylinders and please don't worry, we are going to meet our production schedule and service obligations without even a hiccup."
Such is the power of business continuity planning. Put the correct legal agreements in place and allocate the funds to meet the  needs of dealing with this type of tragedy. Put a plan in place and you have a chance. Forgo a plan, and your company faces devastation. How can you be sure that your company can continue to live up to the legacy that you've worked so hard to establish? How can you be sure that the company will continue to provide excellent customer service? A business continuity plan can ensure that despite the human loss the business continues to flourish.
– Chris Roehm
Freedom Advisors
www.freedomadv.com
Related articles
Google+