Most companies' boards and executive management teams are naive, ignorant, or simply uninformed as to the significant impact that customer service excellence has on a company's long term business success. In fact, in a recent study conducted by a leading industry researcher, the Aberdeen Group, of over 100 best-in-class services companies, 65% of the participants said that customer requirements necessitates consistent executive oversight of service management. Surprisingly, only a meager 5% of the companies have incorporated a "Chief Service Officer" (CSO), or equivalent position, on their executive team. Furthermore, those companies that have implemented a formal service management executive position have far outpaced the 95% of companies that haven't in the achievement of key business performance metrics by over 300%.
SERVICE AS A SUSTAINABLE COMPETITIVE ADVANTAGE
As more product categories become commoditized, as product-based profit margins slim over time, and as competition stiffens, companies will increasingly rely on post-sales follow-up with integrated services packaging. Also, value-added service support organizations helping to generate new and recurring revenues, enhanced profitability, and competitive differentiation will come into play.
The evolution of an emerging "Products as a Service" business model is driven by enlightened customer needs, wants, and demands. This new services driven model requires that providers deliver creative products, innovative integrated services, consistent real-time information availability, and comprehensive customer service management.
Customer Satisfaction is not the same as "Service Management" – it is an ingredient and an outcome. Service Management assumes the positioning of a new Service Management organization function led by a CSO who is an executive peer to other functional executives of the organization. The Service Management function requires new customer driven philosophies, the integration of enterprise-wide Service Management processes, and empowered service management professionals equipped with enabling customer support technologies.
THE CSO OF THE FUTURE
The CSO of tomorrow will be a big-picture thinker rather than detail-oriented; outspoken rather than reserved; comfortable delegating rather than being hands-on; possessing of a collaborative management style rather than command and control. The CSO will serve as the primary service quality authority and key customer advocate in the organization, ensuring the integrity of services fulfillment and customer satisfaction. The CSO will be as much a part of governance and oversight as other key executives playing a fundamental role in the development and critique of strategic choices. The CSO will be expected to be a key player in stakeholder education and communication and will be clearly seen as a leader and team builder who sets the service management agenda for the organization, supports the CEO directly, and provides timely advice to the board of directors.
Properly sanctioned by the organization,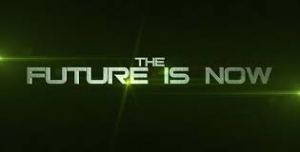 the CSO has the potential to drive untapped new enterprise value, to increase the company's top and bottom line growth, to enhance customer retention objectives, to contain cost overruns resulting in profit leaks, and to ensure customer loyalty and competitor separation. These critical foundation pillars, needed for long term return on investment affecting all stakeholders – shareholders, business partners, employees, and especially valued customers, constitute the new job description objectives of the CSO of the future.
Jim Trotta, President of JRT Consulting
Google+