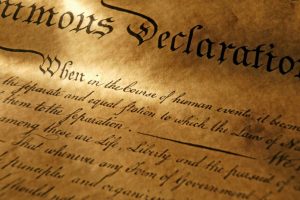 Carl Menger, founder of the Austrian School of Economics, made clear that in  Economics, as in  all walks of life, causality rules the roost. "All things are subject to the law of cause and effect," said Menger, and "this great principle knows no exception…" If a nation seeks lower unemployment, for example, it should expect to deal with a higher rate of inflation and vice versa. The cause and effect relationship in this case might  perhaps be obvious although there have been times when this inverse, or Phillip's curve, relationship did not hold.
Less obvious is the explanation that lies behind the exponential increase of 260% in the cost of college tuition or the 200% increase in healthcare costs from 1980 to the present. The Consumer Price Index (CPI), by way of comparison, has notched up 120% during the same period.
Classical economists explain, ad nauseum, that prices are the result of supply and demand. So is that what explains buyers' willingness to pay no-matter-what for tuition and healthcare? Isn't a higher market price an incentive for buyers to consume less and an incentive for sellers to produce more? These same economists place a lot of stock on the cost of production as a means of determining prices. The aforementioned uptick in the CPI of 120%, therefore, should be a close approximation of the increased cost of production across all sectors of the economy. Even so, that still leaves a yawning gap in what consumers are paying for college tuition and healthcare.
TO THE LOSERS GO THE SPOILS
Economist  William Baumol has suggested that the rising cost of services is the direct result of the nation's rising affluence generally. Baumol's explanation or Baumol's cost disease, as his explanation has come to be known, is predictably pessimistic: as worker productivity in the manufacture of tangible goods increases, there is a corresponding increase in wages. So far so good. But according to Baumol, the further consequence is that wages in all sectors of the economy, not just manufacturing, will increase. The rise of wages in sectors without productivity gains comes from the need of employers to compete for workers who are holding or might have held jobs that paid higher wages. Left unsaid, of course, is what besides higher wages would prompt, say, a computer programmer to move from a technology startup – notorious for "slave" wages in a company's  early going – to a federal government agency.
In the vernacular, Baumol's argument is that a "rising tide lifts all boats." But not necessarily, as hourly wages have grown by only 115% since 1973. Again, this is a far cry from the vertiginous rise in the cost of tuition and healthcare. Worse, these labor-intensive, low productivity sectors are not just riding a vortex of ever-increasing costs but they are also, in the process, dishing out miserable customer service. According to the American Customer Satisfaction Index (ACSI) government services rated a paltry 68 out of 100 with consumers in 2016 for customer satisfaction. Hospitals fared not a whole lot better at 75 out of 100. In school, the former score would earn you a D+ in your report card. The latter, a C grade.
Approximately 80% of our Gross Domestic Product (GDP) and 80% of our employment base is engaged in services.  Most of the sectors which make up the services component of our GDP might create value – as might be the case with healthcare, retail, education, leisure and hospitality, social services, and government programs – but they do not create wealth for the nation. The GDP statistic as a barometer of our nation's economic health is misplaced: GDP is a measure of the nation's income not of its wealth. It is no wonder that the service economy of the United States is in the red zone.
INDIVIDUALS ARE LED BY AN INVISIBLE HAND FOR THE GREATER GOOD
Adam Smith's aphorism cannot be denied despite the protestations of central planning advocates. Many of the lethargic service sectors of the economy are beyond the reach of the free-market: some owe their existence to monopolistic or regulatory protections or are safely ensconced in the government's purview. Interference in free markets is the best way known to inhibit growth, increase cost, and render slipshod service to paying customers. It is no wonder that history is littered with the failed economic experiments of one central planning regime after another.
Still, there are some that are calling for more government intervention to spur wage growth. The Economic Policy Institute, which has disparagingly referred to our nation as the "Unequal States of America", has called for a whole panoply of interventions including increasing the minimum wage, making it easier for workers to form unions, creating a path to citizenship for illegal aliens, changing how employers schedule employees for work, having taxpayers foot the bill for childhood education, meddling in monetary policy to achieve full employment, and so on as part of its Twelve Point Plan.
It is doubtful, however, that slow growth, and low productivity can be overcome through additional and more aggressive government intervention. Especially if, as Nobel Laureate economist Milton Friedman says, "…we continue to authorize a "new class" of civil servants to spend ever larger fractions of our incomes supposedly on our behalf. Sooner or later – and  perhaps sooner than many of us expect – an ever bigger government would destroy  both the prosperity that we owe to the free market and the human freedom proclaimed so eloquently in the Declaration of Independence."
.
Google+